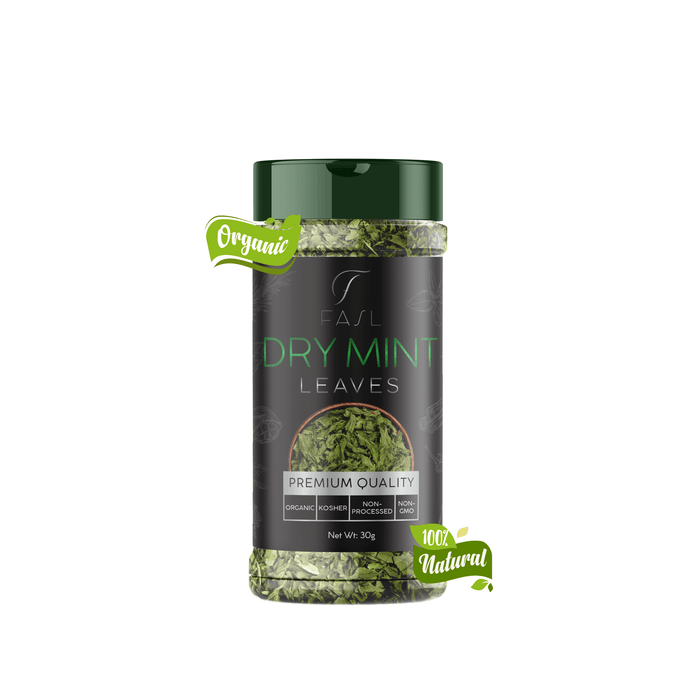 Original price
$7.99
-
Original price
$7.99
 FASL Dried Mint provides a refreshing taste that can make the mouth feel clean. It has antibacterial and anti-inflammatory properties. The amazing health benefits of mint may include improved digestion, weight loss, relief from nausea, depression, fatigue, and headache. Mint is one of the most versatile of herbs as it works just as well in savory and sweet recipes! Add it to drinks and cocktails for the best refreshing flavor.
100% NATURAL DRIED SPEARMINT LEAVES: Premium Quality, No Additives or Preservatives, Sealed Plastic Pet keep the product fresh, Easy to Use Flapper Spice Cap
STRONGEST MINT FLAVOR: 100% Guarantee Dried Spearmint
THE HEALTH BENEFITS OF MINT: Mint is a great appetizer or palate cleanser, and it promotes digestion. It also soothes the stomach in case of indigestion or inflammation. When your stomach feels sick, drinking a cup of mint tea can give you relief.
A cup of boiled water poured over this dried aromatic herb and your favorite sweetener makes a wonderfully soothing tea. It can easily be done at home.